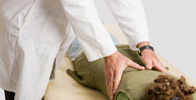 Your Maple Ridge Chiropractor
Choosing the right Chiropractor is an important choice to make. Dr. Chauhan and his staff are trained on the latest chiropractic treatments & technologies...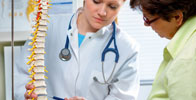 Safe & effective Chiropractic
Chiropractic care is a safe, effective and natural approach to managing pain and other health related issues. Call us today for a consultation and comprehensive exam to see if you could benefit from chiropractic care.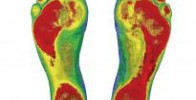 Custom Orthotics!
Prescription/Custom Orthotics are precise medical devices and should not be confused with off the shelf non-prescription orthotics sold in retail stores, pharmacies, on the internet and late night t.v...
Maple Ridge Chiropractor
Thank you for visiting the website of Maple Ridge Chiropractor Dr. Paul Chauhan and Alouette Chiropractic - a professional Maple Ridge chiropractic clinic. In practice as well as online, Maple Ridge British Columbia V2X 2P9 chiropractor Dr. Chauhan strives for excellence through superior patient treatment, education and satisfaction.
Within our website, Maple Ridge, Pitt Meadows and surrounding area residents will find all types of health and wellness related information including information about our office and services, chiropractic, back and neck pain, work and auto injuries and much, much more.
We hope you enjoy the information within and share it with others. Again, thank you for visiting www.mapleridgechiropractor.com and remember to come back often.
Our Office Features:
√ Same Day Appointments


√ Chiropractic care, laser therapy and physical therapy modalities for one inclusive fee


√ Blue Cross and Greenshield directly billed!


√
MSP, DVA, RCMP, ICBC, WCB, Private Insurance
√ No Referral Necessary
NOW OFFERING EXTRACORPEAL SHOCKWAVE THERAPY!
What is your condition, injury, or symptoms preventing you from doing?
Working
Enjoying your favorite sport or activity

Sleeping

LIVING A PAIN FREE LIFE!
Yours in health,
Dr. Paul Chauhan, D.C.
Chiropractor