Orthotics
We are proud to provide Maple Ridge and the surrounding communities of Pitt Meadows and Mission with Custom Orthotics.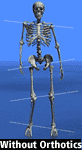 Our in office procedure includes:
| | | |
| --- | --- | --- |
| √ Consultation | √ Computerized Scan | √ Fitting |
| √ Biomechanical Exam | √ Casting | √ Follow up Exam |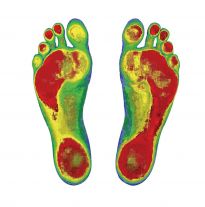 Why us ?
Prescription/Custom Orthotics are precise medical devices and should not be confused with off the shelf non-prescription orthotics sold in retail stores, pharmacies, on the internet and late night t.v.. They are best prescribed and dispensed by experieced health care professionals. Each orthotic should be custom made with knowledge of specific biomechanics, health history, and an impression of the patient's feet. Dr. Paul Chauhan takes great care and attention assessing his patients and clients for their need for orthotics and is able to give not only recommendations for orthotics, but exercises or therapies which may be helpful in attaining a speedier recovery. Dr. Chauhan has also gone to great lengths to choose orthotics labs which share his commitment to give his patients and clients the highest quality orthotics available. Thats why he has chosen to partner with The Orthotic Group, Canada's largest orthotics labratory as well as Atlas Orthotics Lab.
All referrals are accepted but no referral is necessary.